Agency
Background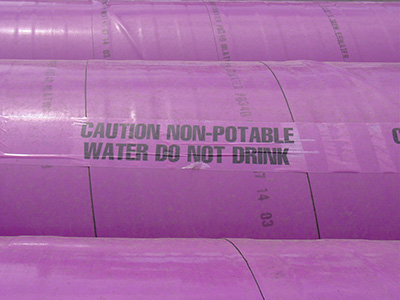 The DSRSD-EBMUD Recycled Water Authority (DERWA) is a Joint Powers Authority that was formed in 1995 between DSRSD and EBMUD. DERWA's mission is to provide a safe, reliable, and consistent supply of recycled water, and to maximize the amount of recycled water delivered. The SRVRWP currently provides recycled water to customers in Dublin and San Ramon. Future phases will extend recycled water delivery to portions of Blackhawk and Danville.
The Authority is directed by 4 boardmembers, 2 from DSRSD and 2 from EBMUD. The current boardmembers are:
EBMUD


Director
Frank Mellon
(DERWA Chair)

Director
John A. Coleman

Alternate
Marguerite Young
DSRSD


Director
Marisol Rubio
(DERWA Vice Chair)

Director
Georgean Vonheeder-Leopold

Alternate
Ann Marie Johnson
Meetings
Board Meetings will be held on the first Monday in February, the third Monday in May, and the fourth Mondays in March, July, September, and November. Occasionally, adjustments to that schedule are required to accommodate for holidays and other commitments, so it is best to contact Nicole Genzale (925-875-2203), the DERWA Authority Secretary, to confirm the meeting schedule.
November 22, 2021 (cancelled)
Next Meeting
February 7, 2022 at 6:00 p.m.
Location
Online