Your Dollars at Work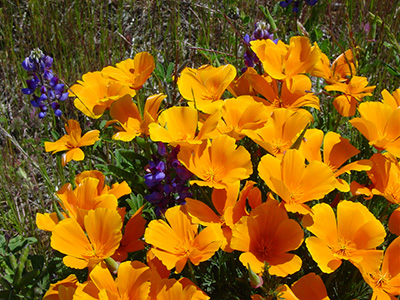 Operational since 2006, the SRVRWP has provided more than seven billion gallons of recycled water to 358 locations. Phases one and two of this project cost $87 million and included construction of the Jeffrey G. Hansen Water Recycling Facility, two reservoirs, six pump stations, and 16.7 miles of transmission pipeline, the backbone of the system from which the smaller distribution pipelines serve individual customers.
More than 20 percent of the water used by DSRSD customers is recycled.
In 2013, EBMUD provided almost 8.1 million gallons of recycled water for landscaping, commercial, and industrial needs. That's as much water as nearly 90,000 average EBMUD households use each day. In addition to the SRVRWP, EMBUD also provides recycled water to customers in Richmond, Emeryville, Oakland and Alameda.