Program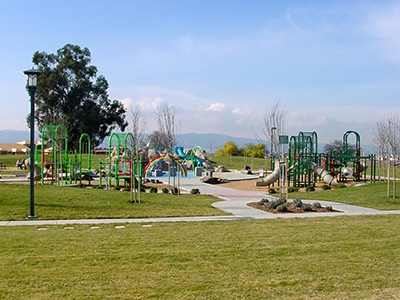 SRVRWP is a recycled water project whose purpose is to facilitate the increased use of recycled water, where appropriate, instead of using potable water. The SRVRWP consists of the treatment, storage, and use of highly-treated recycled water for landscape irrigation within parts of Blackhawk, Danville, Dublin and San Ramon. The SRVRWP is being implemented in several phases within the two Districts' existing service areas. Future phases of the program will extend recycled water into other parts of the San Ramon Valley, depending on supply and demand, capital funding needs and availability.
The SRVRWP is designed to provide:
up to 3,696 acre-feet* per year of recycled water to DSRSD
up to 2,688 acre-feet per year of recycled water to EBMUD
EBMUD and DSRSD take the recycled water from the DERWA backbone system and provide it to recycled water customers in their respective service areas delivering it via distribution pipelines.
In 2014, the City of Pleasanton signed agreements with the SRVRWP partners that allow its treated wastewater to be used to produce recycled water. The agreements pave the way for a recycled water program in Pleasanton and expansion of the SRVRWP water recycling plant.
*An acre-foot of water is equivalent to the amount of water it takes to cover a football field to a depth of one foot.